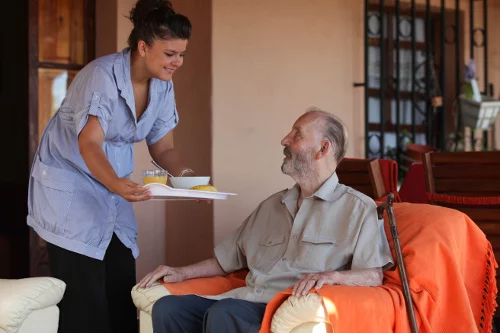 Taking care of loved ones is never an easy undertaking. However, it has the distinct advantage of being able to spend quality time with them while caring and understanding their daily needs. With a familiar surrounding, your loved ones do not have to adapt to changes in their environment and their communication patterns with whomever it is assigned to care for them. Caring for individuals at home is a responsible step that you can take to ensure that their non-medical needs are met.
When your loved ones get to the point where they need assistance, By Dawn's Early Light Home Care Services has various care programs available to those who wish to provide quality care for their loved ones.
Contact us today 517-803-8970 to schedule a appointment.